Looking for expertise, dedication and professionalism? Browse our clients' testimonials and see what they are saying about our award-winning level of service and committment.

---
Kevin and Tracy Shamonsky
"We highly recommend Leslee Coppock and her team for all of your Real Estate needs. We have worked with Leslee for several transactions and are always thankful for her expertise and service! We were out of town on two listings and Leslee nd her team provided service like they were our family! They were always avaliable and went the extra mile on several occasions. They provided updates to us on a timely basis and we felt like we were right around the corner. Leslee is a consummate professional and now a friend."

---
Brian Taub Taub Ventures
"I have worked with Leslee Coppock on multiple real estate transactions over the past 10 years. Her years of experience combined with her knowledge of the South Tampa real estate market and professionalism are ideal. From my first time home buyer development projects to my million dollar properties, Leslee treats every transaction with the same care and diligence. With my development experience, it's hard to find a Realtor that is happy to handle both types of projects. The team's timeliness on feedback and market updates is much appreciated in a difficult market. Leslee has not only become a Realtor of choice but also a trusted confidant and friend."
---
James Leach J.W. Leach Developers
"I have worked with Leslee on 15 real estate transactions and every single one of them went smooth and seamless. I have recommended her services to a number of my contacts and will continue to do so. I highly recommend Leslee Coppock and her team, The Coppock Group. I would encourage any one that is considering buying or selling real estate to speak with Leslee, as her knowledge and professionalism are one to be reckoned with. I would never make a decision concerning real estate with out calling Leslee first. I have learned that the hard way over the years. I look forward to using her services for many years to come."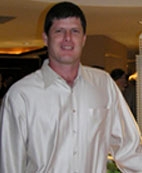 ---
Bill, Shannon and Will McLay
"We can't say enough about how great it was to work with Leslee and her team on the sale of our home. We put our house on the market in April and needed to move by the end of June due to new jobs in NewYork. Leslee let us test the waters with a certain price, but was also realistic about the market the whole time. Her team advertised and promoted our home well. We knew we would have to lower the price, but Leslee was very supportive through the whole process. When we found a buyer, Leslee and her team were on top of everything from beginning to end. We can not recommend Leslee and the Coppock Group enough, they are professional, energetic, and get the job done."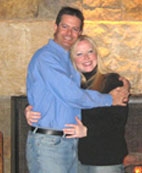 ---
Valerie Crouse and Family
"We bought our house from Leslee Coppock when we moved to Tampa. When it came time to move and sell our home, we knew Leslee was the only agent for us. The Leslee Coppock Group conducts itself with the highest level of professionalism and grace in all matters. In addition to sage advice, excellent marketing, and assistance at every step along the way, I most appreciated the close communication maintained between the team and myself. I always knew that Leslee Coppock was doing her utmost to sell our home."
---
Jared and Amanda Kohn
"Lesleppock is a wonderful realtor and did an amazing job in helping us during a very quick move to a new state. She recognized that our transition needed to be very quick and as seamless as possible; and with that understanding, she knew that we were not going to have time for countless hours of browsing or lengthy and exhausting negotiations. She was able to narrow our search dramatically and in one 24-hour period she was able to not only show us all of the best options that fit our criteria, but was even able to get us under contract. She then flawlessly handled what would have seemed like challenging hurdles in terms of title concerns and still got us to the closing table only a couple weeks later. We are now in the process of getting settled into our new Tampa home and thank her immensely for helping us make the whole thing possible. We recommend her very highly for your realtor needs in Tampa!"
---
Christie Henson
"There is to much to say about how great Leslee Coppock is to put in two sentences. She was not rated in the top 1% of realtors nation wide for nothing! She is extremely well verse in her profession. If you listen to her advice and follow her suggestions, no matter the situation she can get your house sold. She is someone you can trust to tell you the truth about buying or selling. She wants the best for her client not the bottom line. She goes above and beyond to keep her clients informed and assist with extra services they may need. She has a huge network of connections in the Tampa Bay area. She has the names of reliable companies for just about anything you could possibly need; movers, cleaners, carpenters, roofers, ect. I have to say she is a unique gem of a person. I not only like her; I truly trust her. It was a pleasure to have her as my realtor."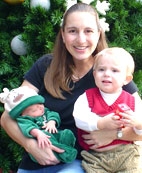 ---
David and Nicole Morgan
"Since 1999, I have worked with Mrs. Leslee Coppock on ten separate real estate transactions. All ten were very pleasant experiences for my husband and myself. Leslee's knowledge of the business and professionalism are beyond compare to others we know in the real estate business. Each real estate deal was quick, seamless, and financially pleasing! Leslee's contacts in the industry have been a big plus as well. She connected us with several mortgage brokers, title companies, and home service companies that had all worked with her previously and provided outstanding customer service .

Both Leslee and her team did much of the footwork for us in terms of finding the right service company, and has made our home buying experience even more pleasant. My husband and I have recommended Leslee to many of our colleagues and friends who are looking for a go-getter in the industry and will continue to do so for many years to come. I assure you, you will not be disappointed with Mrs. Leslee Coppock as your real estate representative."


---
Chris and Kimber Bates
"

If you are looking to sell and buy a home in the Tampa Bay area, you could do no better than to hire Leslee Coppock as your agent. Her knowledge and experience will give you the confidence that all the details will be covered and your transaction will close smoothly. As a homebuilder I have worked with Leslee several times over the years, in strong markets and weak ones, and I have developed an enormous appreciation for her ability to sell my home while representing my interest. She and her team give to every project by working countless hours placing ads, filling flyer boxes, checking the area's comps, following leads, and holding open houses. If I were looking for a home to buy or to sell, she would be the first call I would make."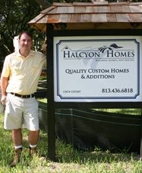 ---
David Franklin Franklin Property and Development Group
"After trying unsuccessfully to "sell by owner" a house I owned, I decided to list the property with the Coppock Group. The team of ladies went to work straight away and in just a few weeks we were under contract and within thirty days later we went to closing. The knowledge of the team, their attention to detail and their overall professionalism impressed me greatly. Thank you for great service! I am throwing away all of my FSBO signs."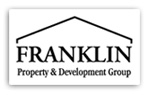 ---
Robert and Lesley Proctor
"Rob and I wanted to thank you so much for everything you did to help us buy our home. You were so patient in driving us around all weekend. We are so excited about moving this summer and hope you will stop by our house after we move in so you can see it with all our "stuff" in it. Thanks again for working so hard to help us find a home!"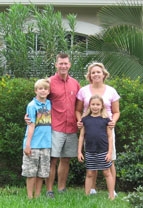 ---
Pat and Julie O'Flynn
"Leslee helped us find our home in Tampa on the same day we arrived from Minnesota by airline to house-hunt. We had scheduled three days with her, but we were able to relax and enjoy the warm weather and she took control of the transaction, making us feel very secure. Five years later found our family moving to Kansas. Leslee switched hats and aggressively marketed our house against a buyer's market and we accepted an offer within two weeks. We recommend her services with-out reservation!"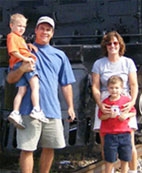 ---
Lloyd and Katy Lee
"We just want to express how grateful we are for everything you have done for us in the past few months. We appreciate your honest opinion and your endless hard work and dedication to our search. You have gone above and beyond our expectations and have helped make our first experience as home buyers a relatively easy one. (Even though I hate to admit it; it was even fun at times!)"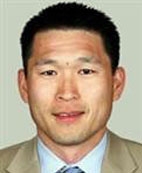 ---
Michael J. Turrisi, CFP
"I have enjoyed and benefited from working with you. Moreover, I have learned to never make any decision about realestate without calling you first."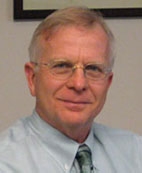 ---
Heather Shanks
"I wanted to thank you for all of your help throughout my home buying process. Thank you for going "above and beyond" to make it as smooth as possible!"